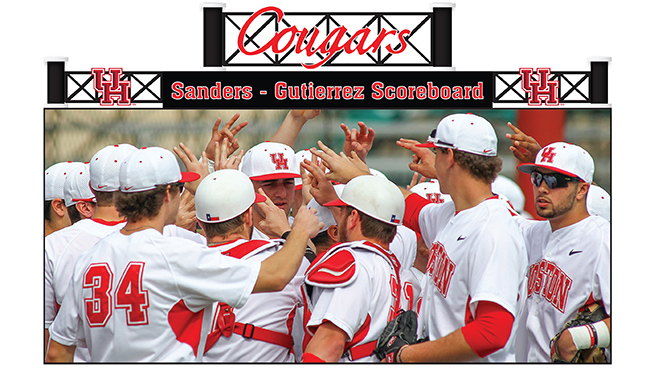 No matter how you slice it, things are looking up for the University of Houston baseball program. Just three years ago, the program was coming off of their fourth consecutive losing season, and in that most recent season, 2012, the team had bottomed out at 18-35-1 in head coach Todd Whitting's second year.
But since then, things have taken a decided turn for the better. The Cougars have won no fewer than 36 games in every season since then, they've advanced to a regional in each of the last two seasons, they got to a super regional in 2014, and they hosted a regional in 2015.
The talent level has also spiked, as evidenced by the 13 combined players they have had drafted in the last two drafts.
In large part thanks to all of this success, Cougar Field, already a quality facility, has seen some upgrades as well. In 2013, the natural grass playing surface was replaced by turf. Not only does that provide the program with an advantage in that it makes the field better equipped to take on water in less than ideal conditions, but with the giant UH logo in shallow center field, it also provides a unique aesthetic.
Now, ahead of the 2016 season, the University of Houston debuted a brand-new 1,500 square-foot video board, giving them the largest video board in college baseball.
Some like to pass improvements like this off as superfluous, but they really do make a difference. In recruiting, it provides a "wow" moment for any kid that visits campus, and it certainly won't hurt attendance.
The program isn't quite done, either. Just a month prior to erecting the new video board, they announced that they would also be building a brand-new, 20,000 square-foot clubhouse and player development center.
Make no mistake about it; big things are happening for UH baseball, both literally and figuratively, on the field and off.