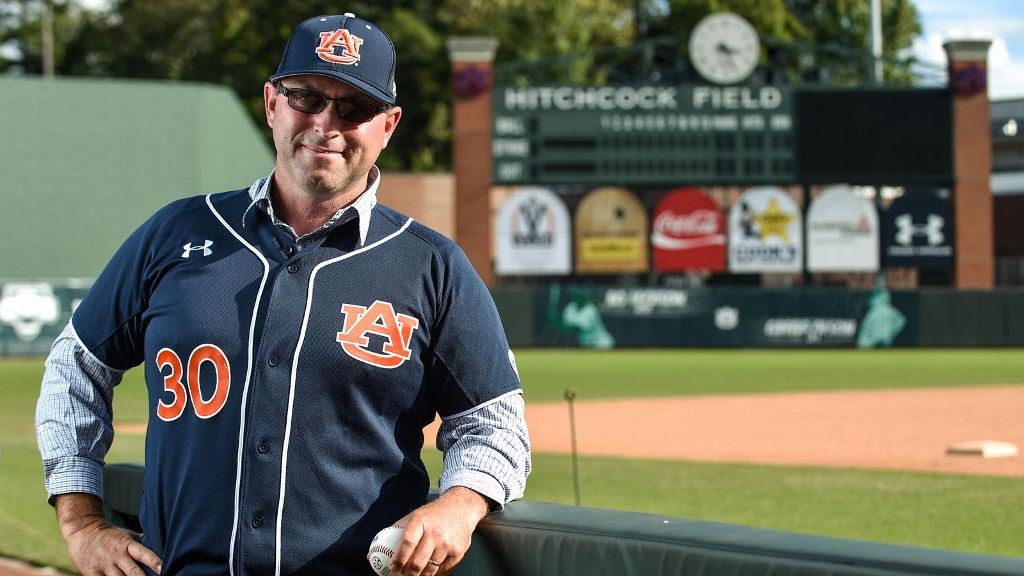 There is always a lot of intrigue and interest when a new head coach takes over a program. For one, we're all interested in seeing how the program responds to the new direction, but beyond that, it also provides an opportunity to see how the new head coach takes to the role, which is particularly illuminating when the new head coach is someone who had long been pinpointed as a future head coach just waiting for his chance.
The former scenario certainly applies to Butch Thompson's first season at Auburn, but he's in a bit of unique situation because his is not a program in dire need of a turnaround, as so many programs with a new head coach are. After all, they are just coming off of a regional appearance, and have much of last year's team coming back.
But the latter is at the top of the list of things to follow in his first campaign. For years now, Thompson has been on just about every short list of names tossed around for each major opening, particularly openings in the South, and it's easy to see why. He's served as an assistant at three SEC schools- Georgia from 2002 to 2005, Auburn from 2006 to 2008, and then at Mississippi State from 2009 until he took the Auburn head coaching position this past fall.
It was during that stint at MSU that his star really began to rise, as he mentored the likes of Kendall Graveman, Chris Stratton, Chad Girodo, Jonathan Holder, and Jacob Lindgren and his staffs routinely were among the best in the SEC. He's also been known as a top-notch recruiter. In addition to all of the recent talent he helped get to Starkville, he also put together the class that ended up leading Auburn to their place as a regional host in 2010.
All of that bodes well for the Tigers in the future, but as mentioned, they also have a lot of pieces in place to have a pretty good 2016 as well.
Workhorse Keegan Thompson will be missed as he recovers from offseason surgery (even if there is cautious optimism about him being able to make a return later in the campaign), but Cole Lipscomb and Justin Camp will be a solid one-two punch in the weekend rotation.
Offensively, there is even more to be optimistic about. For one, as we discussed earlier in the countdown, Melvin Gray and Anfernee Grier are a great tandem at the front of the lineup, and fully, eight regulars are back from the batting order the Tigers took to a regional last year.
The SEC isn't going to be easy to work through, of course, but Auburn, under new coach Butch Thompson, has the talent and experience present to come out on the other side of that poised for a postseason run.