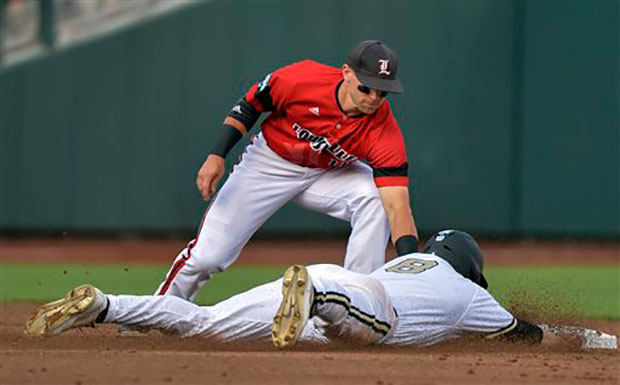 Sometimes, when you have a team get as far as Vanderbilt and Virginia did last season, you can expect something of a drop-off in results the next year. After all, many of the teams that get that far are loaded with senior leadership and blue-chip prospects ready to head off into pro baseball.
Both Vanderbilt and Virginia had their fair share of departures, to be sure, but both return in 2016 with more than enough talent to get back to the championship round of the College World Series.
For Vanderbilt, it starts with their pitching staff, led by proven, talented arms like Kyle Wright, Jordan Sheffield, John Kilichowski, and Ben Bowden. Head coach Tim Corbin and his staff might be asking some of these guys to take on bigger roles than they have held in the past, but they've all got the talent to get it done, and nothing we've seen from them on the mound to this point would indicate otherwise.
Offensively, there are more question marks, but Bryan Reynolds and Jeren Kendall are a nice duo to build around. If at least a couple out of the group of Will Toffey, Tyler Campbell, Jason Delay, and Ro Coleman take steps forward, it's easy to foresee a scenario where the offense is plenty productive.
Virginia is typically right there along with Vanderbilt when it comes to programs known for their pitching staffs, but in 2016, it looks like they might instead be leaning on a veteran offense led by power bats Matt Thaiss and Pavin Smith and steady veterans such as Robbie Coman, Daniel Pinero, and Kevin Doherty. They'll also look to Adam Haseley to take a step forward both in the lineup and on the mound.
The Cavaliers' question marks are on the mound, but like Vanderbilt's offense, they have building blocks in place, most notably staff ace Connor Jones, one of the top pitchers in the entire country. If nothing else, you know that Virginia is going to be in the game each and every time he takes the mound, and given how Virginia has developed pitching throughout the years, it seems unwise to bet against them having crafted a quality staff by the time the end of the season rolls around.
A lot can happen over the course of a long season, but the way things are shaping up now, it sure seems like both of these clubs will be back in the mix in 2016.