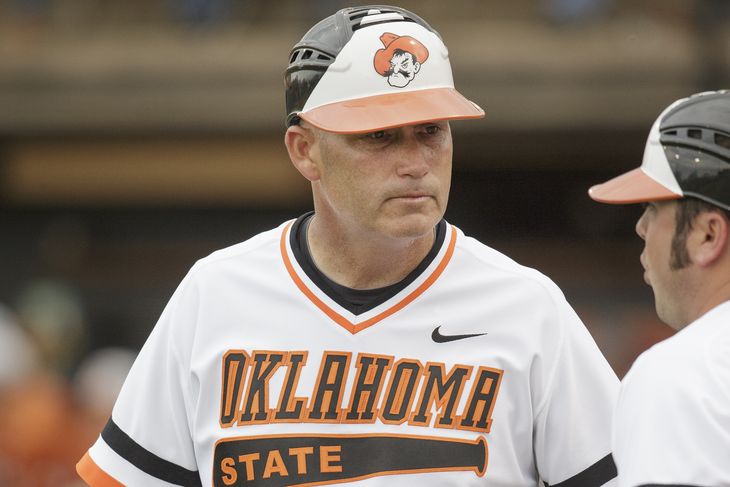 There were few hires in the college baseball offseason that made more sense than Washington State's hiring of Marty Lees.
Lees was a long-time assistant coach under Pat Casey at Oregon State during the Beavers' best seasons, and more recently, he spent a few years on Josh Holliday's staff at a different OSU, Oklahoma State, getting some experience and exposure in a completely different part of the country.
To get caught up on our college baseball countdown, head over to our index page here.
It's been said before on this site, but it bears repeating; it's not really fair to ask a head coach to do for a program what Pat Casey did at Oregon State because of how wildly successful Casey has been in manufacturing a college baseball power almost literally out of thin air, but if there is a guy out there that has what it takes to do it, it just might be Marty Lees. He not only owns copies of the Oregon State blueprint, but he was a chief architect in putting the blueprints together.
Out of the gate, WSU isn't going to be ready to compete for Pac-12 titles, but he does have some interesting pieces to work with on his initial roster.
Ian Hamilton, the team's closer for the last two seasons, is a proven commodity on the big stages of the Pac-12. As a freshman in 2014, he burst onto the scene with a 2.70 ERA and a school-record 15 saves on the way to being named a Freshman All-American by Collegiate Baseball and the NCBWA. He followed that up in 2015 with a 1.67 ERA and 13 saves. That's not a bad piece to build a bullpen around.
He'll also have a duo of talented freshmen who we might look back on several years down the road and point to as the catalysts for the WSU baseball revival in Justin Harrer and Parker McFadden.
Harrer, a shortstop from Sisters, Oregon, was drafted in the 18th round by the Padres in the most recent MLB Draft. McFadden, a right-handed pitcher from Yelm, Washington, was taken in the 20th round by Seattle. Both elected to put their pro careers on hold and head to Pullman. Those are two great gets for Lees and his staff, particularly considering that the pair were originally recruited by the previous staff and not Lees.
Even if the Cougars aren't great in 2016, it will be interesting to see the groundwork laid by Lees for the future in this, his first season at the helm.