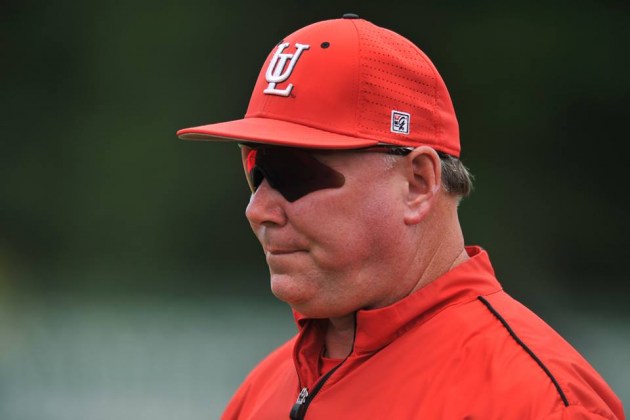 The Louisiana-Lafayette Ragin' Cajuns have always been a really quality program under Tony Robichaux. The program has won 60% of its games under him and most famously, they broke through to the College World Series in 2000. Sure, they would have rebuilding seasons here and there, but you always knew that it was only a matter of time before the Cajuns put up yet another 40-win season.
If you're just beginning to follow our college baseball countdown, get caught up by heading over to our index page here.
Right now, though, it seems like Robichaux's program is having a moment, and perhaps the days of those rebuilding years ending in missed postseasons are over. Two years ago, they earned a national seed, finished 58-10 overall, and served as the sweethearts of college baseball thanks to an exciting style of play that featured home runs and stolen bases galore. Last year, in what many anticipated would be one of those rebuilding years, they were right back in a super regional (against regional rival LSU, no less).
In 2016, they look poised to have a real shot to equal or better their results from the past two seasons.
The biggest reason for optimism has to be the Cajuns' pitching staff, led by returning starters Gunner Leger (6-5, 2.99), Wyatt Marks (6-1, 3.24), and Evan Guillory (5-0, 4.05). Last year, those three pitching like hardened veterans rather than the freshmen that they were was a big part of the team exceeding expectations. It's kind of crazy to think that these guys stand to get better with another entire offseason behind them, but they absolutely could.
The next crop of freshman arms aren't bad, either. Hogan Harris and Nick Lee come to Lafayette ranked numbers 38 and 44, respectively, on Perfect Game's list of the top 350 incoming freshman. With all of the mound talent returning to campus (including bullpen arms like Reagan Bazar, Dylan Moore, and Will Bacon, in addition to the aforementioned returning starting pitchers), it will be interesting to see what role Robichaux carves out for the talented pair.
Offensively, it will be tough to replace Blake Trahan and Tyler Girouard, but having guys like Stefan Trosclair (.338/.441/.635, 16 HR, 53 RBI) and Kyle Clement (.346/.401/.615, 8 HR, 32 RBI) will certainly help.
The Ragin' Cajuns enjoy one of the most raucous home game environments in all of college baseball, and with all of the talent the team returns ahead of next season, that place is going to be rocking.