The fourth weekend of the college baseball season is in the books, and there were certainly no shortage of show-stopping performances. The following three, though, stood out the most, including two from players at mid-major programs that you might not have noticed.
3. Jake Noll- Florida Gulf Coast
The Eagles are among the favorites to win the Atlantic Sun Conference in 2016, and redshirt junior infielder Jake Noll is a big reason for that level of optimism.
In his team's series victory over Quinnipiac, Noll went crazy, going 10-for-20 with three home runs, eight runs scored, and 14 RBI.
Noll led the team in hitting last year at .348, and so far this season, he has been even better, hitting. 405/.443/.676 with six doubles, four home runs, and 23 RBI. That means that he has already tied his total for doubles, surpassed his homer total, and he's more than halfway to this RBI total from a year ago.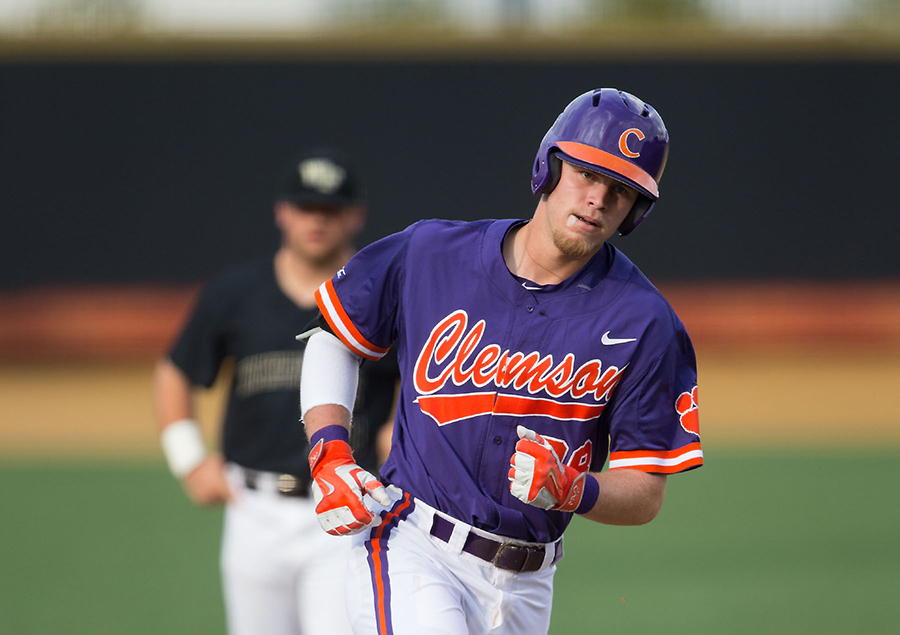 2. Seth Beer- Clemson
Seth Beer is off to a hot start when you compare him to just about anyone in college baseball, but that hot start is even more impressive when you consider that he's just a freshman. Then, taking it even further, his numbers to this point seem almost unbelievable when you take into account that he was an early enrollee at Clemson, meaning that he should be a senior in high school right now. 
His performance over the weekend in a key ACC series against Wake Forest was just the latest chapter for Beer. He went 5-for-12 with four home runs, five runs scored, and eight RBI. Depending on how you feel about Chris Okey, Beer could already be the most feared hitter in a pretty solid Clemson lineup.
The Suwanee, Georgia, native is now hitting .404/.491/.894 with seven homers and 20 RBI. He has also walked eight times and struck out just twice, which might be the most impressive statistic of all. Will ACC pitching adjust and eventually find some holes in his swing? Perhaps, but even if that's the case, it seems apparent that we have a star on our hands.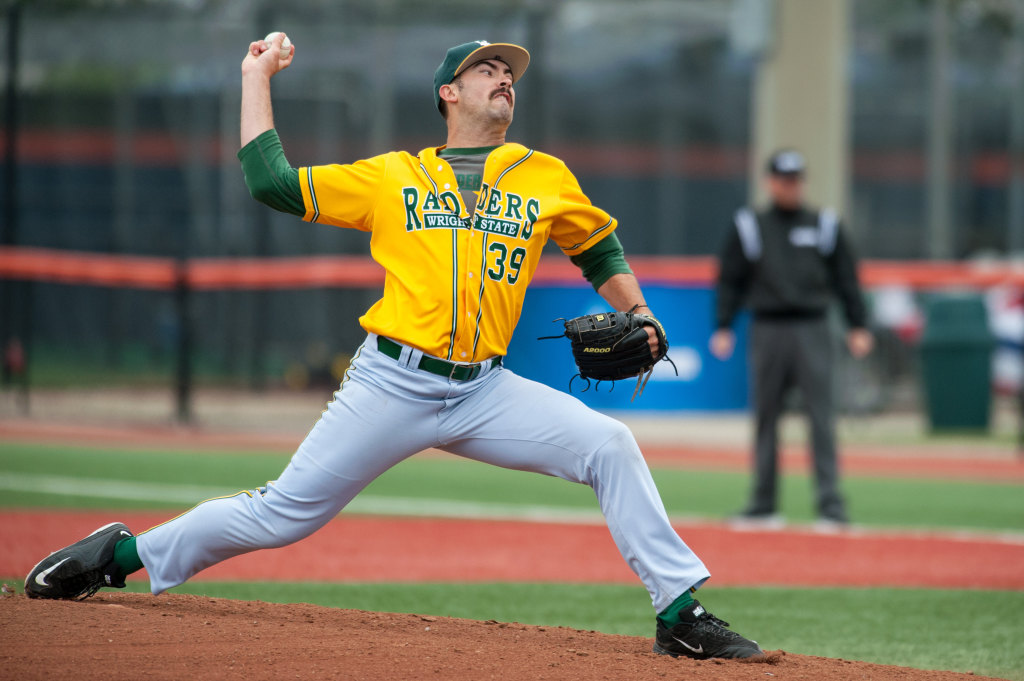 1. Jesse Scholtens- Wright State
Noll and Beer had pretty good weekends, but nothing can beat a perfect game, and that's precisely what Wright State pitcher Jesse Scholtens threw on Friday against Dayton in a 1-0 Raiders win.
His full line is nine innings pitched, giving up no hits and no runs with no walks and 12 strikeouts. Given that he struck out 12 hitters, you couldn't be blamed for assuming that he threw a ton of pitches, but that really wasn't the case, as he was fairly economical in throwing just 101 to get the job done.
Scholtens was very dependable at the front of the rotation on a WSU team that made it to a regional final a year ago. In 2016, it's largely been more of the same for the righty. At 4.10, his ERA is a little higher than you might expect, but his other stats paint a more accurate pitcher of how effective he has been. In 26.1 innings of work, he has struck out 28, walked just five, and opposing batters are hitting just .194 against him.