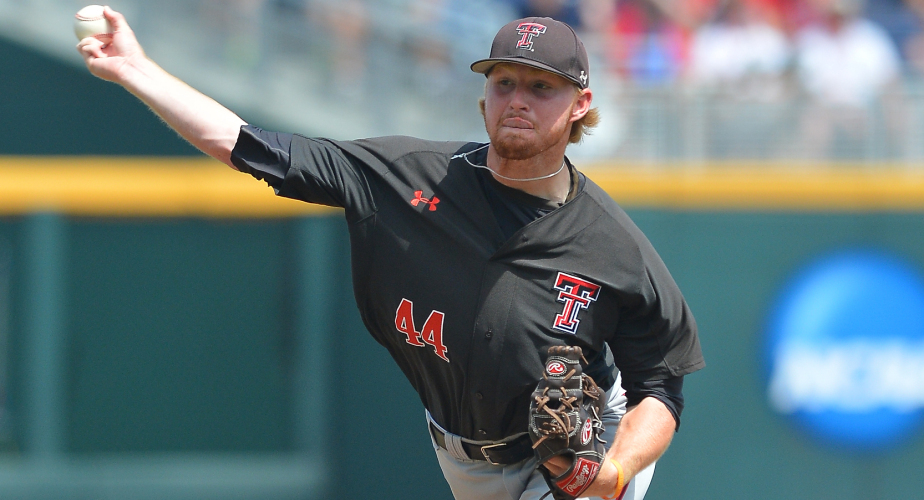 Coming off of the program's first appearance in the College World Series in 2014, things just didn't go according to plan for Texas Tech in 2015.
At 31-24 overall and 13-11 in the conference, it wasn't a bad year by any means, and for a Big 12 team, usually that kind of record gets you into the postseason. But it wasn't a typically great Big 12 season, so they didn't get a ton of help in conference play when it came to their computer metrics, and their resume was simply short of marquee wins. When Selection Monday rolled around, they were left on the outside looking in.
If the Red Raiders are going to get back into a regional in 2016, starting pitcher Ryan Moseley will be a big part of it. Last season, the local Lubbock product had a tough-luck 4-6 record, but had a quality 3.46 ERA, and he proved to be incredibly hard to hit. Opposing batters had just a .232 batting average against him, and more impressively, he surrendered just seven extra-base hits all season, none of which were home runs.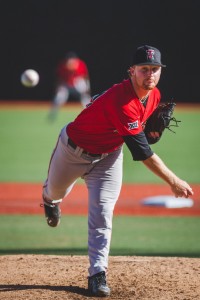 With offense up in college baseball, that's no small thing, and it bodes well for his success moving forward, both for Tech and in his future pro career. It's no coincidence that D1Baseball.com recently named him the third-best 2016 draft prospect in the Big 12.
He'll be looked upon to lead a Tech staff that lacks proven depth. Top bullpen pitchers Corey Taylor and Dominic Moreno, along with reliable starter Cameron Smith, who stepped up huge last season, were drafted and signed after last season. Also missing will be Dylan Dusek, who has a 10-2 record with a 2.52 ERA over his two seasons in Lubbock, as he recovers from the Tommy John surgery he underwent this past summer.
Moseley won't quite be forced to do it alone, though. Ty Damron (4-2, 3.58) will be back to compete for a spot in the weekend rotation, giving head coach Tim Tadlock and staff the ability to potentially run out a talented, proven duo for two legs of each weekend series. They'll need some new faces to emerge on the pitching staff to get back into the postseason, but that's a pretty good start.