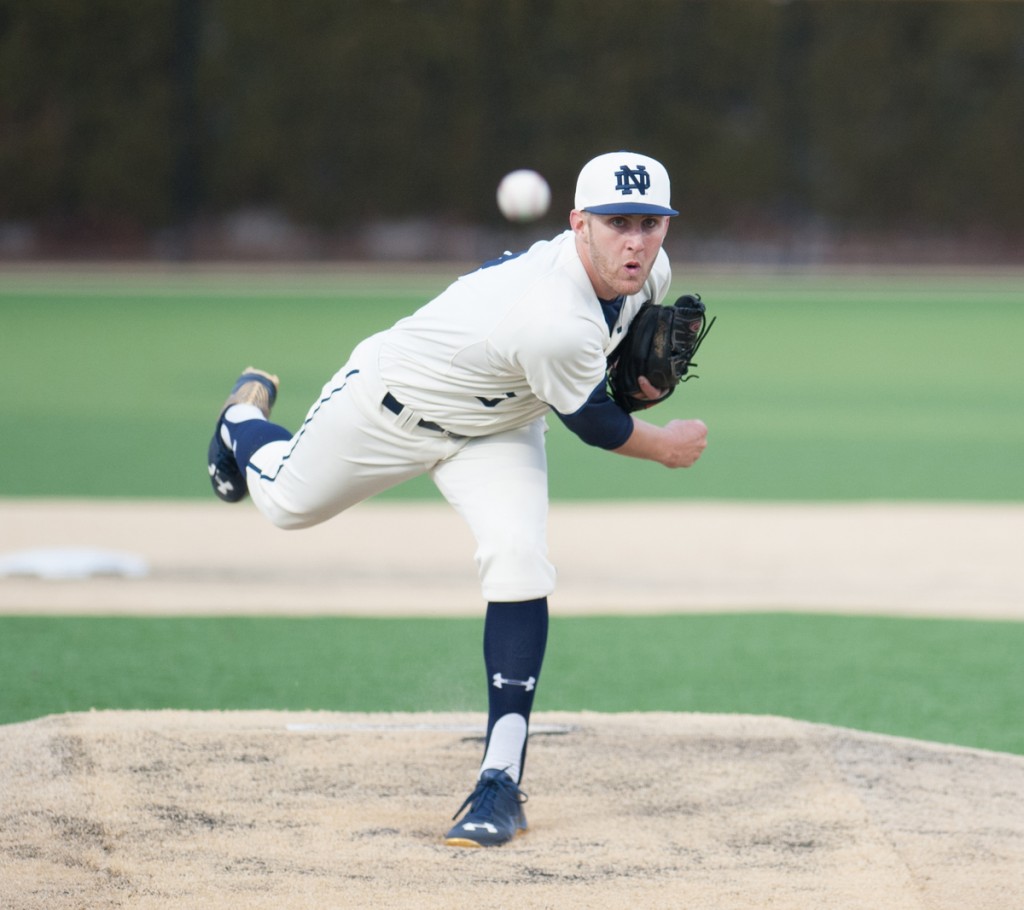 In this sport, it can be easy to fixate on the pitchers who mow down opposing lineups in dominating fashion and rack up huge strikeout numbers. After all, these pitchers are often the ones who not only gain headlines for what they do on the field, but also for their presence at the top of prospect lists. And perhaps as much as anything else, strikeouts are fun, so we tend to gravitate toward those pitchers.
In our excitement to watch these types of pitchers, though, it's easy to overlook the guys who get it done with guile, mixing location and speeds, and a knack for inducing weak contact. That is to say that it is sometimes easy to overlook guys like Ryan Smoyer of Notre Dame.
Last year, in his sophomore season, the Bowling Green, Ohio, native got it done as perhaps the Fighting Irish's most consistent pitcher. He went 9-1 with a 2.27 ERA, numbers made all the more impressive when you consider that he struck out just 33 batters in his 79.1 innings of work. For those keeping score at home, that's about four strikeouts per nine innings.
The key for Smoyer seemed to be that he just refused to beat himself. Over those same innings, he walked just 18 batters. If you throw strikes, refuse to give away any at-bat, and battle through even when you don't have your best stuff, you can do a lot of great things, and that's what Smoyer has done.
Simply replicating what he did in 2015 would be a great development for the Irish, but don't rule out another leap forward for the junior. As evidence of that possibility, take what he did between his freshman and sophomore seasons. As a freshman, he had a respectable 4.19 ERA in 19.1 innings, but he walked 12 batters and opposing teams hit .321 against him.
Clearly, he took a big step to get to the next level as a sophomore, and if he does something similar coming into this season, Notre Dame will be in good shape as they look to improve upon their solid 2015 season.