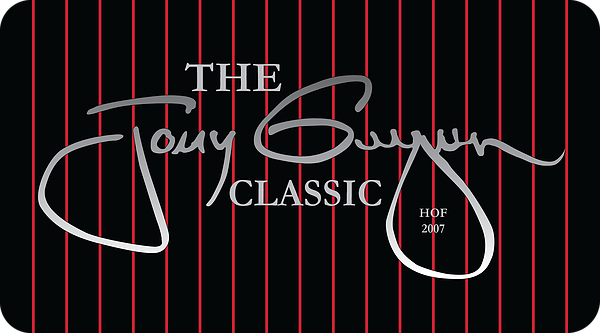 Perhaps my personal tastes for the college baseball season are shining through a little bit, but we've covered a fair share of non-conference tournaments in this space. First, it was the Houston College Classic. A little bit later, time was spent discussing the Keith LeClair Classic at ECU.
Today, tournament talk continues with the Tony Gwynn Classic in San Diego.
This will be the debut season for the tournament and the organizers seemingly pulled out all the stops in putting together a top-notch field.
In addition to co-hosts San Diego and San Diego State, Bryant, Nebraska, Nevada, Kentucky, Tulane, and UC-Santa Barbara will join the fray.
All but one of those teams have been in a regional in at least one of the last three seasons, and the one program that hasn't, Nevada, went 41-15 last season and ran away with the Mountain West Conference regular-season title.
Also worth lauding is the geographic diversity in this field. There are obviously the teams from Southern California, but we've also got a team from the mountain time zone (Nevada), one from New England (Bryant), one from the heart of the Midwest (Nebraska), one from the Deep South (Tulane), and another from the Ohio Valley region (Kentucky).
For my money, Tulane and Kentucky should be particularly fun to watch against this level of competition, as it will go a long way toward telling us how "ready for prime-time" those two teams really are. As we discussed earlier in the countdown, Kentucky has a real shot to have the best weekend rotation in the SEC and with a super-talented junior class ready to blossom, Tulane could very well end up atop a very competitive American Athletic Conference.
The organizers of this tournament aren't satisfied with just one solid field, however. Already, they've lined up quality teams for years to come. The 2017 field will feature Notre Dame, Oklahoma, Oregon, Seton Hall, Wichita State, and UC-Irvine, to go along with USD and SDSU. And while the official fields haven't been laid out quite yet, future tournaments beyond that will host the likes of Arizona, Arkansas, Michigan, Cal State Fullerton, and USC.
Finally, this tournament should serve as a great way to honor all of the work Tony Gwynn did not only for SDSU and college baseball, but for baseball in the city of San Diego and for the game of baseball at large. According to the USD release, Gwynn was instrumental in the initial planning of the tournament and was a great champion for the event, so it's fitting that the tournament will be part of what is being dubbed Tony Gwynn Week for both SDSU and USD baseball.
Certainly, with a field as strong as this one, the competition on the field will undoubtedly live up to the Gwynn name.