6. Oregon State Beavers
2015 record: 39-19-1
2015 result: Dallas Regional
Outlook: The Beavers overachieved a bit last season in the eyes of many, and really set themselves up well for a big 2016 season. Drew Rasmussen will inherit Andrew Moore's post as the team's staff ace and Travis Eckert is a nice complimentary piece in the rotation. In the bullpen, Mitch Hickey is a proven commodity that should give the team stability on the back end. Offensively, K.J. Harrison is a power bat of the highest order and Trever Morrison and Kyle Nobach are quality hitters who helped carry the load a season ago, but there are some questions here. The Beavers are certainly going to be looking for some new stars in the lineup to emerge. Freshman Cadyn Grenier, who turned down overtures from the St. Louis Cardinals as the team's 21st-round pick, looks the part and could be that next star.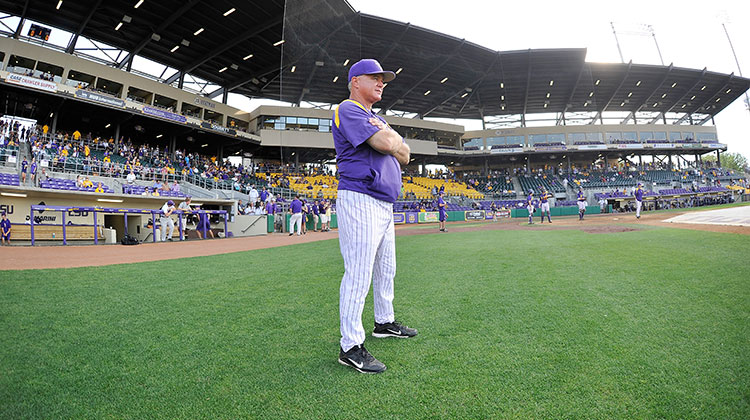 7. LSU Tigers
2015 record: 54-12
2015 result: College World Series
Outlook: If you take what you were both certain about and concerned about with the 2015 LSU Tigers and then reverse those things, you have what you should be certain about and concerned about when it comes to the 2016 Tigers. The pitching staff, such a question mark before last season, looks relatively set. Alex Lange and Jared Poche are established horses in the starting rotation, and even though there wasn't always a ton of confidence in the guys that LSU was running out of the bullpen a season ago, they're all incredibly talented and most all of them are back. It's on offense that there are concerns. Jake Fraley is the only returning regular from last season, and that's obviously not ideal, but the guys that LSU will be leaning on in 2016 are for the most part guys that were on the roster in 2015, meaning they're not exactly your typical unknowns. Players like Kramer Robertson, Michael Papierski, the Jordan Brothers (Bryce and Beau), and Greg Deichmann are not only talented, but they've been around the block before.
8. Virginia Cavaliers
2015 record: 44-24
2015 result: National Champions
Outlook: The statistics and the individual names on the Virginia roster don't exactly jump out at you, but then again, they didn't do so last year either and that team won the national championship. What this team does have is a bunch of veteran players who have been a part of some really successful teams. On offense, Matt Thaiss, Daniel Pinero, and Pavin Smith are the headliners, but Robbie Coman, Ernie Clement, Kevin Doherty, and Adam Haseley all have significant experience. The Cavaliers will boast an accomplished staff ace in Connor Jones, but there are some serious questions on the pitching staff beyond that. Brian O'Connor and Karl Kuhn know how to develop pitchers as well as any, though, so it seems likely that they'll find effective pitchers to slot in behind Jones. Who those pitchers are remains to be seen, however.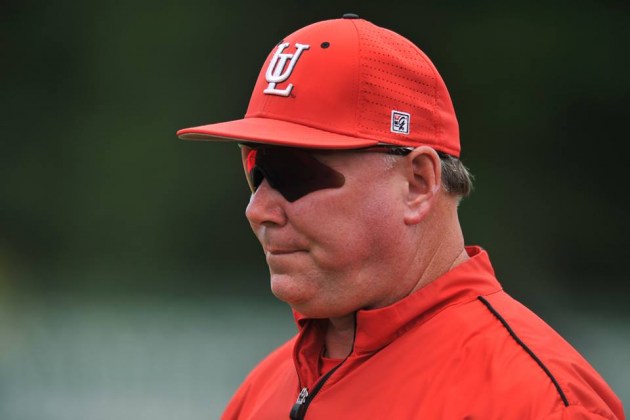 9. Louisiana-Lafayette Ragin' Cajuns
2015 record: 42-23
2015 result: Baton Rouge Super Regional
Outlook: Last season the Cajuns got incredible performances from a trio of freshmen, Gunner Leger, Wyatt Marks, and Evan Guillory, in their starting rotation. In 2016, they'll be back for encore performances. They'll be joined on what has become a super-talented pitching staff by a pair of potential impact freshmen arms in Hogan Harris and Nick Lee. Offensively, they'll miss stalwarts Blake Trahan and Tyler Girouard, but power bat Stefan Trosclair is a star in the middle of the order and Kyle Clement is very good as well. Ultimately, a lack of depth in the order could be their Achilles heel, but if there's one thing that Tony Robichaux and staff can be given the benefit of the doubt for of late, it's finding guys who can get it done at the plate.
10. California Golden Bears
2015 record: 36-21
2015 result: College Station Regional
Outlook: The Golden Bears were involved in some of the most exciting postseason baseball of 2015 in the College Station Regional, and with the talent they have back for 2016, more excitement should be expected. A pitching staff featuring Daulton Jefferies, Ryan Mason, and Matt Ladrech in the rotation, with the likes of Matt Schick and Erik Martinez in the bullpen, will be their calling card. Offensively, Aaron Knapp and Devin Pearson will be back to lead an experienced lineup that returns all but two regulars from a year ago, but there are still concerns in this area. For Cal to be more than an average offensive attack, they're going to need the likes of Mitchell Kranson, Brett Cumberland, and Brian Celsi, among others, to take steps forward.