16. Houston Cougars
2015 record: 43-20
2015 result: Houston Regional
Outlook: The first significant exodus of top-flight talent in the Todd Whitting era occurred at Houston in the offseason, and that has created some question marks. Losing eight players to the draft and three other significant contributors to graduation is no small thing. The building blocks are still there for a successful season, though. Andrew Lantrip and Seth Romero are a fantastic first two pieces in the starting rotation, and Bubba Maxwell will be a welcome returner in the bullpen after missing most of last season due to injuries. Offensively, Corey Julks looks ready to develop into a superstar after a great summer in the Cape Cod League and Josh Vidales is a true spark plug at the top of the order.
17. Florida State Seminoles
2015 record: 44-21
2015 result: Gainesville Super Regional
Outlook: Like clockwork, FSU develops talent, loses said talent to pro baseball and to graduation, and then just keeps on humming. Truthfully, it wouldn't be a shock if they finished the season ranked much higher than they are here. Mike Compton is a very reliable arm at the front of the rotation, and Drew Carlton proved himself last season as well. The Voyles brothers also return to help lead the bullpen. Offensively, Quincy Nieporte developed into top-notch power bat last season and should take another step forward in 2016. Although their numbers weren't glittering a season ago, guys like John Sansone, Dylan Busby, and Ben DeLuzio all showed an aptitude for getting on base, and Sansone and Busby also flashed some significant power.
18. Mississippi State Bulldogs
2015 record: 24-30
2015 result: No postseason
Outlook: In this poll, the Bulldogs are the ultimate example of betting on potential. They really struggled last year, and injuries certainly played a role in that, but many of the guys they will be leaning on in 2016 also just had tough seasons last year. Still, there is more than enough talent here for MSU to reach their potential. In particular, a starting rotation headlined by Dakota Hudson and Daniel Brown sounds promising, given what they accomplished over the summer on the Cape. Offensively, they may be a bit more of a work in progress, but they do return their three top hitters from a year ago in Jacob Robson, Cody Brown, and Luke Reynolds. Of all the teams in the poll, they probably have the most boom or bust potential. They have the talent to turn things around in a big way, but because of their struggles last year, they also lack in proven commodities.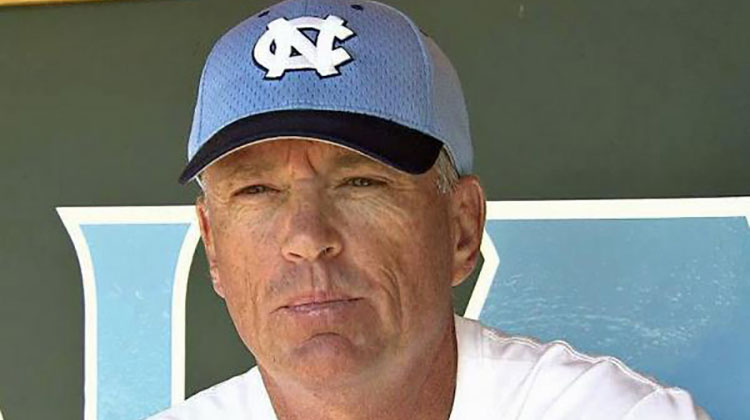 19. North Carolina Tar Heels
2015 record: 34-24
2015 result: No postseason
Outlook: This UNC team will try to turn things around after the Tar Heels missed the postseason in 2015 for the first time since 2001. On offense, the Heels will lean on veteran slugger Tyler Ramirez and Adam Pate, who had a big summer for Harwich on the Cape, on the way to being named to the All-Cape League team. On the mound, UNC will feature a pair of proven hurlers in the rotation in Zac Gallen and J.B. Bukauskas. Hunter Williams could also play a big role after a strong summer on the Cape, also with Harwich. One key will be replacing the production of guys like Skye Bolt, Landon Lassiter, Trent Thornton, Benton Moss, Reilly Hovis, and Trevor Kelley, who were longtime stalwarts for UNC.
20. Coastal Carolina Chanticleers
2015 record: 39-20
2015 result: College Station Regional
Outlook: Heading into 2016, it looks like we may have a vintage Coastal Carolina team on our hands. For this version of the Chanticleers, experience is the name of the game, as they return the top seven hitters from a year ago, including table-setter Anthony Marks, the dynamic Michael Paez, and slugger G.K. Young. It's the same story on the mound, with head coach Gary Gilmore featuring a number of versatile pitchers who could hold onto a variety of roles, including Alex Cunningham, Bobby Holmes, and Andrew Beckwith.