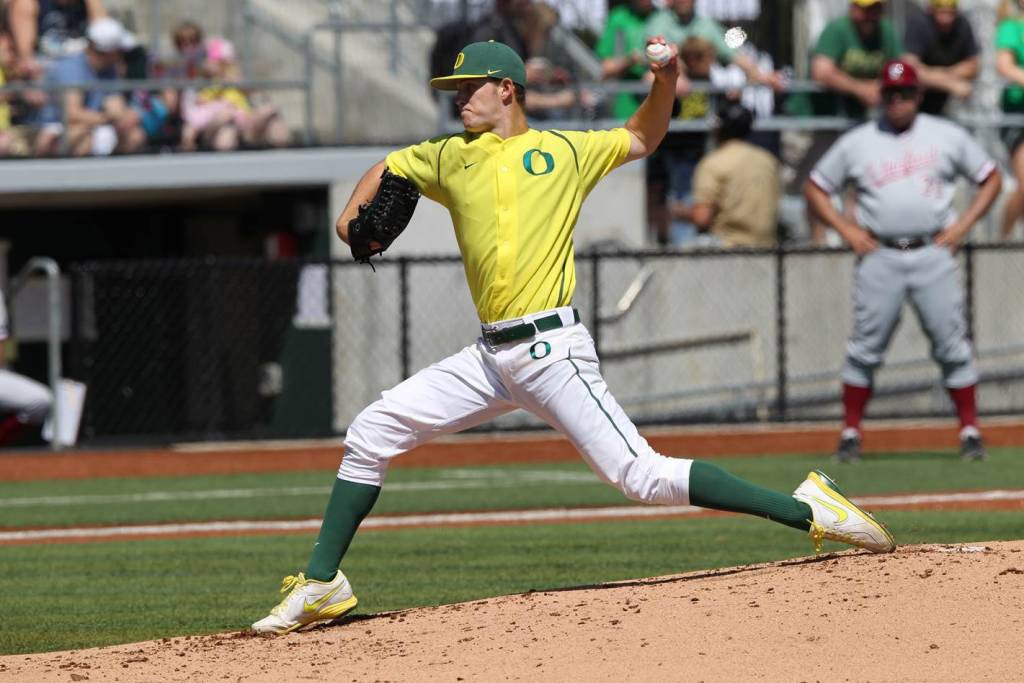 Here is part two of our two-part preseason College Baseball top 25 podcast. In this episode, we cover teams 14 through 25 in our rankings, beginning with the Oregon Ducks and concluding with the Kentucky Wildcats.
This section of the rankings is always the toughest to sort out. The elite teams at the top of the rankings are generally pretty easy to spot and differentiate from one another. The back half of the rankings, though, are a different story. Each of these teams has potential and talent or they wouldn't be ranked at all, but each of these teams are also flawed in some way.
In my opinion, they are also more tightly bunched. Between 18 and 25, in particular, I could be talked into almost any ranking order. Adding to it is the fact that, with many of the teams in this part of the rankings, we're betting on potential, and that's tough to measure up sometimes against teams loaded with proven players that don't quite have the same level of raw talent.
A perfect example is the comparison between a team like Mississippi State, wildly talented but unproven at just about every position, and Coastal Carolina, a team with proven players everywhere but without MSU's sheer quantity of blue-chip prospect talent.
Of course, the great thing about it is that it will be settled on the field over the course of the season, and the results on the field rarely lie.
As always, thanks for listening.