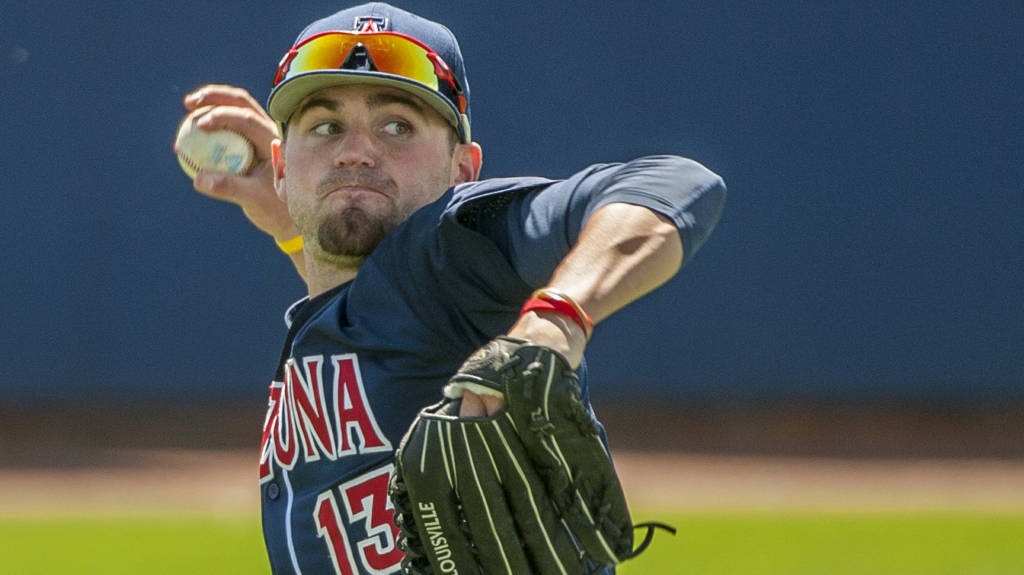 For this season, the podcasts at the end of the weekend will have the theme of "What I Saw." In these podcasts, I'll recap the games that I saw with my own eyes.
This week, that was the series between Rice and Arizona at Reckling Park in Houston. Coming into the series, I figured Rice's starting pitching would lead the Owls to, at the very least, a series win over the Wildcats and that their offense would do just enough to support them.
But, of course, it didn't play out that way. The Rice offense struggled for much of the weekend against Wildcat pitching, particularly Friday and Saturday starters J.C. Cloney and Cameron Ming and Bobby Dalbec, who came on in relief on Saturday to close the game out, and Arizona was able to take two of three.
There are still positives for the Owls to take with them, however, not the least of which is that they battled back from behind on Sunday to win the series finale and take some momentum with them. That third game was still a struggle for them offensively on the whole, but they woke up a little bit over the last couple of innings against the Arizona bullpen and came away with a 4-3 win. Certainly, there's a huge difference between coming out of the chute 1-2 versus starting 0-3, so that's no small thing.
Thanks for listening, as always.