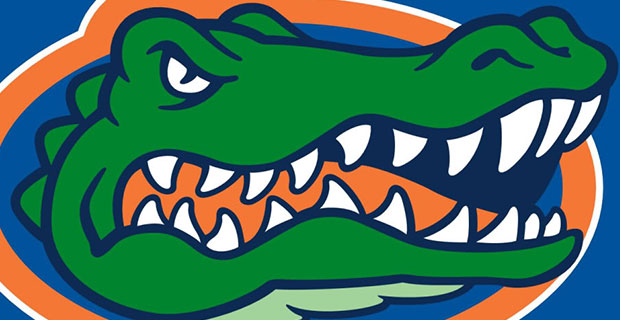 The 2014 season will mark the University of Florida baseball team's 100th season in existence. The Gators will be heading into their seventh straight season under the leadership of head coach Kevin O'Sullivan, who was able to lead Florida to five straight winning seasons before suffering a 2013 campaign that resulted in their first losing season since 2008, the last year under the helm of Pat McMahon.
The Gators will embark on their 56-game season by hosting a three-game series against Maryland between February 14-16, three of a total of 34 games that will take place at McKethan Stadium at Perry Field in Gainesville. Since 2008, the Gators have compiled a 175-50 record at home and posted a solid 20-14 home record last season despite finishing the season one game under .500 at 29-30.
Florida will face off against teams that advanced to the NCAA tournament last season in more than half of their scheduled games in 2014, highlighted by four particular series spanning a total of 12 games against teams that reached Super Regionals, those being the likes of Florida State, LSU, Texas A&M, and Vanderbilt.
After the SEC tournament finishes up on May 25, the Gators will look to advance to their 30th NCAA tournament in school history and make a run at their ninth College World Series appearance, where they will seek that elusive national championship.
DATE
OPPONENT
SITE
TIME (ET)
Fri, Feb 14
Maryland
Gainesville, FL
7:00 pm


Sat, Feb 15
Maryland
Gainesville, FL
4:00 pm
Sun, Feb 16
Maryland
Gainesville, FL
1:00 pm
Tue, Feb 18
UCF
Gainesville, FL
7:00 pm
Wed, Feb 19
North Florida
Gainesville, FL
7:00 pm
 
Fri, Feb 21
Miami (FL)
Coral Gables, FL
7:00 pm
Sat, Feb 22
Miami (FL)
Coral Gables, FL
7:00 pm
 
Sun, Feb 23
Miami (FL)
Coral Gables, FL
1:00 pm
 
Thu, Feb 27
Florida Gulf Coast
Gainesville, FL
7:00 pm
Fri, Feb 28
Illinois vs. Florida Gulf Coast
Gainesville, FL
1:00 pm
Fri, Feb 28
Illinois
Gainesville, FL
7:00 pm
 
Sat, Mar 1
Illinois vs. Florida Gulf Coast
Gainesville, FL
1:00 pm
Sat, Mar 1
Florida Gulf Coast
Gainesville, FL
7:00 pm
 
Sun, Mar 2
Illinois
Gainesville, FL
1:00 pm
 
Tue, Mar 4
Southern Miss
Pensacola, FL
7:30 pm
 
Fri, Mar 7
Connecticut
Gainesville, FL
7:00 pm
 
Sat, Mar 8
Connecticut
Gainesville, FL
4:00 pm
 
Sun, Mar 9
Connecticut
Gainesville, FL
1:00 pm
 
Wed, Mar 12
Illinois State
Gainesville, FL
7:00 pm
 
Fri, Mar 14
Arkansas *
Gainesville, FL
7:00 pm
 
Sat, Mar 15
Arkansas *
Gainesville, FL
7:00 pm
Sun, Mar 16
Arkansas *
Gainesville, FL
1:00 pm
 
Tue, Mar 18
Florida State
Gainesville, FL
7:00 pm
 
Fri, Mar 21
Texas A&M *
College Station, TX
7:35 pm
 
Sat, Mar 22
Texas A&M *
College Station, TX
3:05 pm
 
Sun, Mar 23
Texas A&M *
College Station, TX
2:05 pm
 
Tue, Mar 25
vs. Florida State
Jacksonville, FL
6:00 pm
 
Fri, Mar 28
LSU *
Gainesville, FL
7:00 pm
 
Sat, Mar 29
LSU *
Gainesville, FL
7:00 pm
 
Sun, Mar 30
LSU *
Gainesville, FL
1:00 pm
 
Tue, Apr 1
Florida Atlantic
Gainesville, FL
7:00 pm
Fri, Apr 4
Kentucky *
Lexington, KY
6:30 pm
 
Sat, Apr 5
Kentucky *
Lexington, KY
2:00 pm
 
Sun, Apr 6
Kentucky *
Lexington, KY
12:00 pm
 
Tue, Apr 8
Florida State
Tallahassee, FL
6:00 pm
Fri, Apr 11
South Carolina *
Columbia, SC
7:00 pm
 
Sat, Apr 12
South Carolina *
Columbia, SC
4:00 pm
 
Sun, Apr 13
South Carolina *
Columbia, SC
1:30 pm
 
Tue, Apr 15
Florida Gulf Coast
Fort Myers, FL
TBA
 
Fri, Apr 18
Georgia *
Gainesville, FL
7:00 pm
 
Sat, Apr 19
Georgia *
Gainesville, FL
7:00 pm
 
Sun, Apr 20
Georgia *
Gainesville, FL
1:00 pm
 
Tue, Apr 22
Jacksonville
Gainesville, FL
7:00 pm
 
Wed, Apr 23
Florida A&M
Gainesville, FL
7:00 pm
 
Fri, Apr 25
Missouri *
Gainesville, FL
7:00 pm
 
Sat, Apr 26
Missouri *
Gainesville, FL
7:00 pm
 
Sun, Apr 27
Missouri *
Gainesville, FL
1:00 pm
 
Fri, May 2
Alabama *
Tuscaloosa, AL
7:35 pm
 
Sat, May 3
Alabama *
Tuscaloosa, AL
5:05 pm
 
Sun, May 4
Alabama *
Tuscaloosa, AL
3:05 pm
 
Tue, May 6
Mercer
Gainesville, FL
7:00 pm
 
Fri, May 9
Vanderbilt *
Gainesville, FL
7:00 pm
 
Sat, May 10
Vanderbilt *
Gainesville, FL
7:00 pm
 
Sun, May 11
Vanderbilt *
Gainesville, FL
1:00 pm
 
Tue, May 13
USF
Gainesville, FL
7:00 pm
 
Thu, May 15
Tennessee *
Knoxville, TN
6:00 pm
 
Fri, May 16
Tennessee *
Knoxville, TN
6:00 pm
 
Sat, May 17
Tennessee *
Knoxville, TN
1:00 pm
 
May 20 – 25
SEC Tourney (Hoover, AL)
May 30 – Jun 2
NCAA Regionals (16 sites)
Jun 6 – 9
NCAA Super Regionals (8 sites)
Jun 14 – 24
Coll. World Series (Omaha, NE)