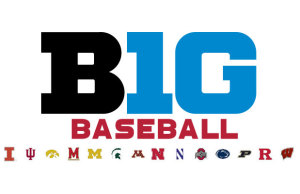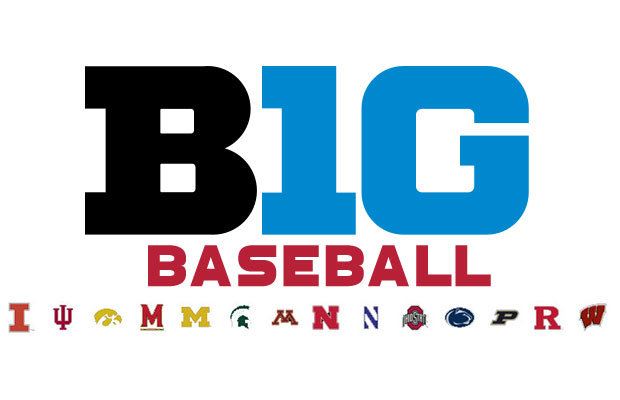 BLOOMINGTON, IN- Last season, Nebraska was quickly dispatched from the Big Ten Tournament after scoring just a combined three runs in two games, losses to Michigan State and Indiana.
In their Big Ten Tournament opener on Wednesday, they scored more than that in the first inning alone, when they scored four runs, knocking Purdue starting pitcher Tanner Andrews out of the game before he had even retired a batter. And that was far from the only scoring they did on this day, as they plated two in the third, two in the fourth, three in the fifth, and four in the eighth in their 15-9 win over the Boilermakers.
And while the offensive output is impressive and it might look like this was a blowout at first glance, this game was in doubt for a while, even after the four-run Nebraska first, thanks to a big second inning from Purdue. In that frame, the Boilers scored five runs on six hits to go on top 5-4.
The difference from there was that Purdue continued to struggle to get outs, as six different pitchers threw, with five of them giving up two runs or more in their outings, while Nebraska starter Jake Hohensee settled down after the five-run second and gave his team six innings of work, giving up seven hits and six runs with two walks and six strikeouts.
"He's just a grinder," said Nebraska head coach Darin Erstad of his starting pitcher. "He finds a way to keep us in the game. All we ask of our starters is to give us a chance to win, and he does that. Even if he gives up a few runs, he find his way into the fifth or sixth, and that's huge because it helps you set up your bullpen."
From an offensive standpoint, once the dust had settled, Nebraska had collected 13 hits, eight of which were for extra bases (six doubles and two home runs).
Angelo Altavilla, Scott Schreiber, Ben Miller, Jake Schleppenbach, and Mojo Hagge each had two-hit days, with Schreiber and Miller driving in four and three runs, respectively. Combined with a 21-3 win over Penn State on the last day of the regular season  that gave the Huskers their regular season title, they're on quite the run of late.
"Have you seen our dugout after we score? It's pretty crazy," said Mojo Hagge when asked to describe the temperament of the team during this recent stretch of offensive form. "It's a complete party when we're scoring. Everybody's up, cheering for everyone. Scoring a run is obviously a huge deal in the game of baseball, so when you have everyone in the dugout getting that excited, it makes you want go out and do it again, and keep fighting, and keep working for the team. I think it's huge to have a great dugout to pick everyone up."
Of course, with nine runs on 11 hits for Purdue, Nebraska wasn't the only team that had a lot of success at the plate. The Boilermakers had five doubles and two homers of their own. Evan Warden, Jacson McGowan, and Skyler Hunter had two-hit days, with McGowan adding three RBI.
Certainly, thanks to the both the way the park plays and the conditions, it was quite the offensive evening.
"A team that can hit the ball in the air succeeds here (at Bart Kaufman Field)," said Purdue head coach Mark Wasikowski. "I think the elements are going to play a factor in this type of park. The bottom line is that it was carrying out to right tonight. Even the great play that their right fielder (Hagge) made late in the ballgame to possible save a home run, that probably wasn't a home run-type of a swing. It was just a good, solid line drive that could've gotten out of the park tonight just by the way it was playing. It's a very offensive place, when the ball skips like it does, it becomes more offensive and tougher to defend, and then on top of it, you had the wind that was blowing out. You had a lot of factors making this place very offensive today, and that was the reason we all felt like there was a chance to win the baseball game regardless of the score."
Despite the opening-game loss in this, their first appearance in the tournament since winning it in 2012, there's at least a bit of a silver lining with the way the game played out tonight for the Boilermakers. After throwing just 25 pitches in his start on Wednesday, Tanner Andrews will be ready to go in the event that Purdue can continue on here in Bloomington.
"Absolutely," said Wasikowski when asked if we could see Andrews again in the tournament. "He'll be fresh. He only threw 25 pitches."
Although there's no guarantee that Purdue will be in the tournament after tomorrow, if you're going to make a run through the loser's bracket, you have to have some pitching depth available, and with that being the case, having one of your two best starting pitchers available to throw again soon isn't the worst situation in the world.
What is a guarantee is that Nebraska is going to continue on in this tournament. And with the way they're swinging the bats of late, they very well might be here for a good long while.