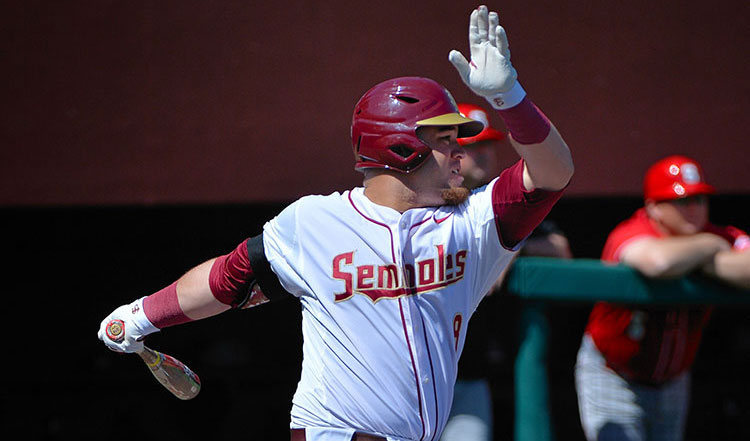 The NCAA Division I Committee announced the 16 sites that will host for the 69th annual NCAA Division I Baseball Championship and some of the teams hoping for an at-large bid are on full alert pending the announcement which will come on Monday at 12 EST.
There are 31 Division I conferences which will receive an automatic berth in the field of 64, along with 33 at-large selections.
Conference tournaments this weekend wreaked havoc for bubble teams.
Texas won the Big 12, FIU won Conference USA, Missouri State held off Bradley and the Braves will look to defend itself with an RPI at 19.
Will 8th ranked CUSA get three teams and leave Southern Miss out, or will the American ranked third in RPI the nation get the fourth team?
Add these teams to your list of teams that will likely lose sleep tonight.
Oregon, Southern Miss, USF, Clemson, Kentucky, North Carolina, Michigan State, Nevada, Bradley, North Florida,North Florida.
These are your 2015 Host Sites.
• Baton Rouge, Louisiana – LSU (48-10)
• Champaign, Illinois – Illinois (47-8-1)
• College Station, Texas – Texas A&M (45-11)
• Coral Gables, Florida – Miami (Fla.) (44-14)
• Dallas, Texas – Dallas Baptist (43-13)
• Fort Worth, Texas – TCU (43-11)
• Fullerton, California – Cal State Fullerton (34-22)
• Gainesville, Florida – Florida (*43-16)
• Houston, Texas – Houston (42-18)
• Lake Elsinore, California – UC Santa Barbara (40-15-1)
• Los Angeles, California – UCLA (42-14)
• Louisville, Kentucky – Louisville (43-16)
• Nashville, Tennessee – Vanderbilt (*42-18)
• Springfield, Missouri – Missouri State (45-10)
• Stillwater, Oklahoma – Oklahoma State (37-18)
• Tallahassee, Florida – Florida State (41-19)