BLOOMINGTON, IN- For the most part, the RPI, despite its faults, just about matches the reality of which teams are postseason teams and which aren't. But sometimes, it doesn't quite feel right, and that's the case with Minnesota.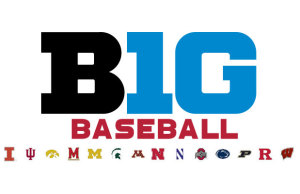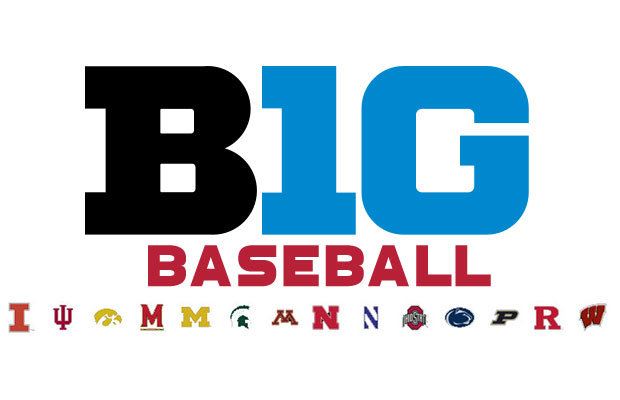 Going into the last weekend of the season, the Gophers had a chance to capture their second-straight regular season Big Ten title, and when you watch the team play, they just kind of strike you as a postseason-caliber team. And yet, with an RPI of 81 coming into the Big Ten Tournament, they will not be a postseason team unless they win the Big Ten's automatic bid by making a run through the field here in Bloomington.
In the tournament opener Wednesday morning, the Gophers played like a team that knew exactly what was at stake.
Down 4-1 halfway through the game, things looked relatively bleak for them, however. Indiana had done a good job keeping consistent pressure on Minnesota starter Lucas Gilbreath, scoring a run in the second on an Alex Krupa RBI single, a run in the fourth on a Craig Dedelow solo homer, and then two runs in the fifth on a Matt Lloyd two-run double. Furthermore, IU starting pitcher Jonathan Stiever had settled in to throw three consecutive scoreless innings after surrendering a run to Minnesota in the first.
The game was far from over at that point, clearly, but it's just that the game had followed a script that seemed to serve Indiana well. Starting pitching has been a bugaboo at times, and they were getting a solid start from Stiever to that point. They also have an offense than can strike at a moment's notice, and they had shown that in three different innings. Then, if they can deliver a lead to the bullpen late, with a deep, talented bullpen, they're tough to beat.
Even at that point, though, there were signs that this Gopher team was far from done.
The biggest sign might have been how Minnesota approached the first inning. They did score just one run in the frame, but several hitters put together long at-bats, forcing Stiever to throw nearly 25 pitches just to get out of it. Even if he settled in, which he did a little bit, they were going to make him work and make sure that he wasn't going to be able to get all that deep into the game.
The big breaks came a little later, namely, in the fifth, sixth, and seventh innings. In the fifth, after Luke Pettersen singled, freshman Jordan Kozicky drove him, and himself, home with a two-run home run to pull the Gophers within a run at 4-3. Then, in the sixth, a Matt Stemper sac fly tied things up. And in the seventh, the go-ahead and eventual winning run scored in fitting fashion, given how Minnesota had scratched and clawed to come back.
With a man on third and two outs, Terrin Vavra was badly fooled on a pitch, but he was able to reach out and get just enough on it to line it into center field and drive in the run. Suddenly, Minnesota had come all the way back and secured a lead that they wouldn't relinquish.
Of course, a team's will to win, desperation, and attention to detail can be expressed in other ways, such as catching a tagging runner leaving a bit too early, and that's precisely what they pulled off in the top half of the sixth. Ryan Fineman appeared to hit a sacrifice fly into medium-depth center field, but after the relay throw came in, the Minnesota infield appealed successfully to third. Luke Miller, in his haste to get home ahead of the throw from Jordan Smith, had left a tad bit early, taking what looked like a sure run off the board and ending a rally that would have continued with a runner on third and two outs.
In a game where the margin was razor-thin, as both starting pitchers had the exact same final line of 5.1 innings, six hits, and four runs, and each team got solid relief work, there's your difference.
With the win, the dream is still alive for Minnesota. It's still a long haul, but downing Indiana to open play was a strong step in the right direction.