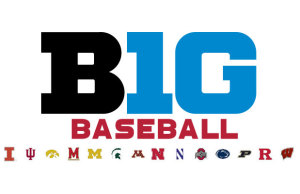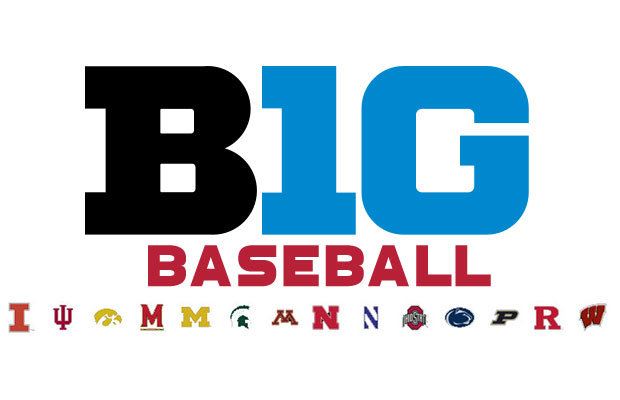 BLOOMINGTON, IN- Early on in Saturday's "if necessary" semifinal between Iowa and Minnesota, it looked like we'd have another in what has been a string of slugfests in this tournament.
Minnesota plated two runs in the bottom half of the first on a Toby Hanson sac fly and a Jordan Smith RBI single. Iowa answered back with a Tyler Cropley solo homer in the top of the second. In the bottom half, the Gophers added two more on a Jordan Kozicky RBI single and a Luke Pettersen sac fly, staking them to a 4-1 lead.
Iowa battled back in the third with a Chris Whelan RBI double and a solo homer from Jake Adams, after the Big Ten's home run king had struggled for much of the week, pulling it to 4-3. In the fourth, Iowa's Matt Hoeg added a two-run homer to put his team on top 5-4. Finally, in the sixth, Minnesota tied it up 5-5 on a Luke Pettersen RBI single.
But then, a bullpen battle broke out.
Iowa's Josh Shimp got things started for the Hawkeyes out of the bullpen by tossing three innings, giving up three hits and one run. Zach Daniels followed by throwing 1.1 scoreless innings.
But Josh Martsching, Iowa's primary closer, went above and beyond by throwing 5.2 scoreless innings, leading his team deep into the night and long enough that the two teams broke the record for the longest game ever played in Big Ten Tournament history. The game between Indiana and Michigan on Thursday went four hours and 28 minutes. This one went four hours and 57 minutes.
"I have no idea," said Martsching when asked how he summoned the strength to go that long. "I didn't want that to be my last time as a Hawkeye. I just kept going as long I as I could."
"The pitching staff did a great job. Martsching was unbelievable," said Iowa head coach Rick Heller. "I told him 'You're a fifth-year senior. You tell me when you're done, and you're done.'"
Minnesota's bullpen was just about as good, though. They started throwing up zeroes after the Hoeg home run in the fourth, getting outstanding work from Tyler Hanson (2.2 IP, 0 H, 0 R, 1 BB, 3 K), Toby Anderson (2 IP, 0 H, 0 R, 0 BB, 3 K), Tim Shannon (0.2 IP, 0 H, 0 R), and Brian Glowicki (1.1 IP, 1 H, 0 R, 1 BB, 1 K), and Jake Stevenson was great as well, at least until Tyler Cropley stepped to the plate in the top of the 13th.
The righty-swinging catcher and outfielder for the Hawkeyes lifted a high fly ball to left that Minnesota left fielder Jordan Smith seemed to have measured. He went back, found the wall, moved to his right, then further to his right, looked like he might be timing his jump, and the watched the ball fall over the fence just inside the foul pole for Cropley's second home run of the day and the go-ahead run.
"I knew the breaking ball was coming," said Cropley. "I was just trying to see it up and I saw it up, and I didn't miss it."
Later in the inning, while trying to nab Matt Hoeg stealing third, Minnesota catcher Cole McDevitt's throw to third got away from Micah Coffey, allowing an insurance run to score.
From there, as often can happen in these types of marathon games, Iowa turned to an arm they normally wouldn't use in a big spot like this. Shane Ritter had failed to get an out in his most recent outing, against Omaha, and then gave up four hits and two runs in 1.2 innings against Ohio State in the outing before that. Here, though, he was nails and quickly retired the Gophers, working around a Pettersen single, to nail down the 7-5 Iowa win.
"Shane came in and shut the door. I was really proud for Shane. He hasn't had the best year, a year that he was happy with. To come out here and do that and pound the zone was outstanding."
Now, Iowa finds themselves one win away from getting into a regional for the second time in three years after getting in as an at-large team back in 2015.
Certainly, with the ringer they've been put through this week in Bloomington, including a record-setting marathon game, they'll be ready for just about anything they might encounter if they can get in.