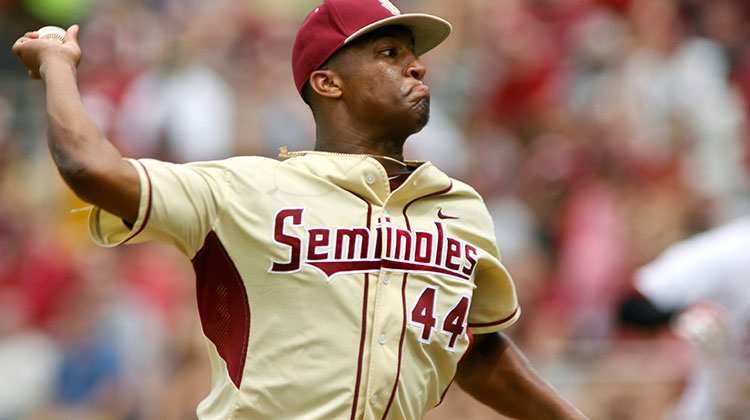 Florida State Seminoles baseball will start their 2014 season with a three-game series at home against Niagara from February 14-16 at Dick Howser Stadium.
The Seminoles will be entering their 65th season as the second most successful baseball program in Division I history behind Texas, boasting a .730 winning percentage and 2670 total wins.
To put into perspective the extent of the Florida State's baseball dominance, the last time the Seminoles fell below 40 wins in a given season was in 1977 under the helm of Woody Woodward. Perhaps even more impressive is the fact that the Seminoles have never turned in a losing season in the program's 65-year history.
2014 does not appear to be an exception as the Seminoles look to continue their winning ways. Despite the fact that last year's pitching staff anchor Scott Sitz is gone, the Seminoles still possess one of the premier one-two punches in the country in Luke Weaver and Brandon Leibrandt.
Stephen McGee's veteran presence behind the plate will be missed, along with the big bat of Marcus Davis, but the likes of Jose Brizuela, John Nogowski, D.J. Stewart, and even football standout Jameis Winston should anchor a strong lineup.
Going forward, Florida State will have a difficult schedule that includes 30 conference games and match-ups against the likes of Clemson, NC State, North Carolina, and Virginia. Nonetheless, the Seminoles are poised to capture an eighth straight ACC Atlantic Division title and make a run at their first national championship in school history.