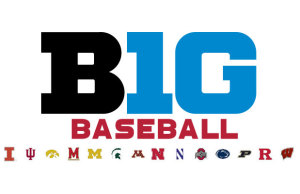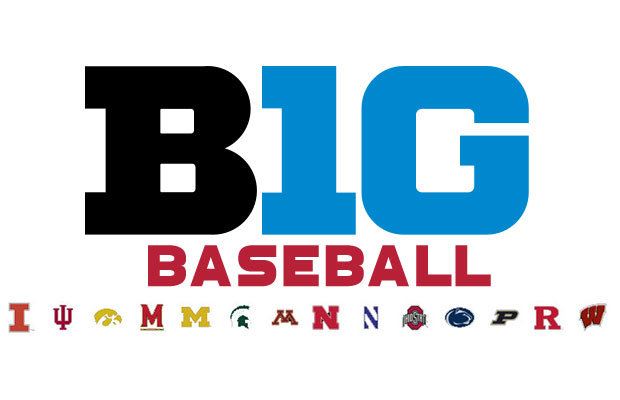 It's a really fun time to be a fan of Big Ten baseball. The level of play across the league has risen exponentially over the last several years, the top of the league is consistently capable of competing on the national stage year after year, and we're seeing incredible investment in the sport from top to bottom.
What really keeps things interesting, though, is a competitive race at the top of the league, and heading into 2017, it looks like the Big Ten is going to have that working for them once again.
For us College Baseball Central, given that we ranked them 20th in the preseason, that conversation starts with the Nebraska Cornhuskers. They're a team that one could describe as very settled. They have a fantastic trio to build a lineup around in Jake Meyers, Scott Schreiber, and Ben Miller, a returning weekend rotation of Meyers, Derek Burkamper, and Matt Waldron, and a shutdown closer in Chad Luensmann.
Maryland will also be in the mix, what with a pair of workhorses returning in the rotation in Taylor Bloom and Brian Shaffer, and a potentially potent lineup led by Nick Dunn, Marty Costes, Madison Nickens, and Kevin Smith. There is more uncertainty with the Terrapins, however, as they need several guys to take steps forward on offense if they are to improve upon their .256 team average from 2016, and they're in need of someone to step up in the bullpen and become "the guy" when it comes to closing out games.
Michigan also looks like a team ready to challenge for the league crown. The Wolverines boast certain pieces as good as any in the league, such as their Friday starter Oliver Jaskie and offensive stars like Drew Lugbauer and Jake Bivens, but perhaps there isn't quite the proven depth like you see on the rosters of the Huskers and Terps.
Then, of course, there's Indiana, which will feature a supreme talent in a guy like Logan Sowers and a veteran as accomplished as just about any in the country in Craig Dedelow. And what about Michigan State and their proven arms Ethan Landon and Andrew Gonzalez? Will Minnesota surprise once again if Lucas Gilbreath proves he can handle the role of staff ace?
It's tough predicting how they Big Ten will play out, and that's been the case for a couple of years now. After all, who saw Minnesota coming prior to last season? But that's precisely what makes it so much fun to follow.