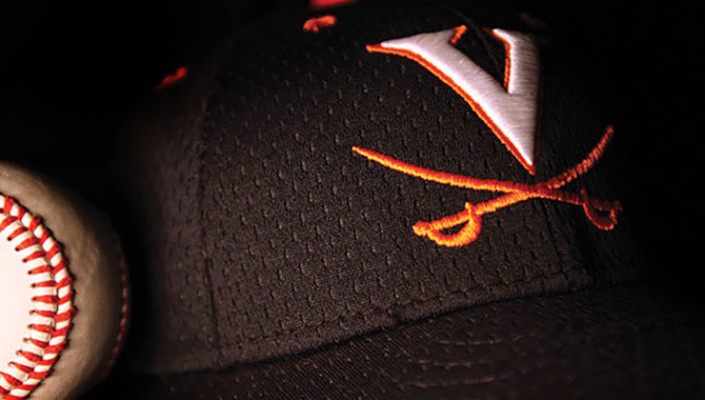 CHARLOTTESVILLE , VA –After yesterday's 5-3 win, the Virginia Cavaliers were in the catbird seat for winning the Super Regional.  It certainly looked like that might happen after Virginia scored two runs in the bottom of the first, chasing starter Ryan Selmer after only 0.1 innings. But Maryland battled bat to take a 4-2 lead into the ninth. That was not enough as Virginia scored three times in the ninth to win 5-4 and advance to Omaha.
Maryland scored right away in the first on a walk, sacrifice bunt, and an RBI single by Nick Cieri. Virginia answered with two runs in the bottom of the inning. Four straight hits by the Cavaliers chased Maryland starter after 0.1 inning. Robert Galligan came in and stopped the Wahoos from blowing the game open.
Maryland tied the score in the fourth when Anthony Papio doubled and then scored on a safety squeeze. The Terps tacked another run on in the next inning. Kevin Smith singled, was sacrificed to second, and came home when on a Kevin Martir single.
The Terps added what at the time looked like an insurance run in the top of the eighth.  Martir singled, and Anthony Papio drilled a shot off the right-center field wall for a triple. Meanwhile Robert Galligan had thrown a brilliant game, holding Virginia scoreless through 7.2 innings. It was the junior's longest outing, hitting the 100-pitch mark.
In a controversial move, Galligan was brought out to start the bottom of the ninth. He issued two walks and a single to Robbie Coman before being lifted for Kevin Mooney. Yesterday's hero, Kevin Doherty, drew a walk to make the score 4-3. Then the ninth hole hitter, Ernie Clement, stroked a single to left that propelled the Cavaliers on to Omaha.