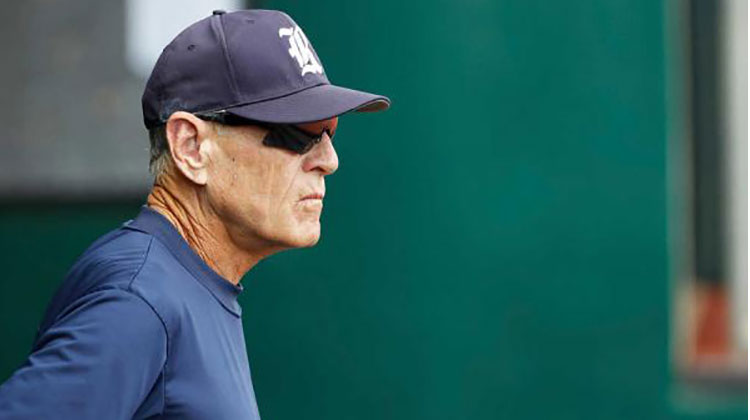 Over the next few weeks, there will be countless season previews produced, but the goal with the previews for College Baseball Central is to make them a little different. Rather than previewing team-by-team or predicting the order of finish, this preview will hit some highlights, take a dip into the obscure, and give you a couple of names to watch for in 2015.
We have previewed , the ACC , the Big Ten and now its time for Conference USA.
2015 Conference USA Baseball Preview
The Favorite: Rice Owls
Rice as the favorite in Conference USA is a no-brainer, as they are far and away the best team the league has to offer.
In 2014, the beat went on for the Owls, as the won another conference championship and finished the season with a 42-20 record.
In 2015, they will return a number of key pieces from last year's squad. That includes most of their pitching staff, which was again one of the more dominant staffs in the country.
The headliner among the returnees is starting pitcher Blake Fox (12-0, 1.46). The 6'4″ lefty isn't going to overpower anyone with his stuff, but there may not be a better true pitcher in college baseball. Kevin McCanna (8-3, 2.69) will likely hold down one of the other rotation spots. Before last season, Baseball America named him the number five Conference USA prospect for the 2015 draft. Number two on that same list was none other than Jon Duplantier (2-3, 2.29), who had some fits and starts in 2014 as he tried to find a role on the staff, but when it was all said and done, had a very nice season.
If those three simply replicate their 2014 seasons, the Rice starting rotation will be in good shape. And if they all take a step forward, then, well, the rest of the league should be frightened. Oh, and as if that's not enough, Rice will get Jordan Stephens back after he missed just about all of the 2014 season with an injury. In 2013, he went 8-4 with a 2.43 ERA for the Owls.
In the bullpen, the biggest returning piece is Matt Ditman (1.83, 9 SV), who did a fantastic job of holding down the closer's role in Zech Lemond's stead last season. Trevor Tekyl (2.91) and Austin Orewiler (2.35) are both reliable bullpen options as well. Head coach Wayne Graham and staff brought in another recruiting class loaded with arms that could potentially step in immediately, so it won't be shocking when there are a couple of new faces that work their way into a lot of mound time.
Offensively, there are more questions. Power bats Michael Aquino and Skyler Ewing are gone, as is the steady Shane Hoelscher, along with Keenan Cook and Chase McDowell, who were solid four-year contributors.
That's not to say that the cupboard is completely bare, however. John Clay Reeves (.317 BA, .360 OBP, 6 HR, 41 RBI) is a dynamic offensive threat who is more than capable of leading the offense. Big things will also be expected for Leon Byrd (.258 BA, .363 OBP). Byrd is a plus athlete who has shown the ability to play all over the field, but he has yet to parlay his vast potential into a monster season for the Owls. His placement at number three on the aforementioned Baseball America list hints at what he is capable of doing, and it will be fun to see if he can live up to that in 2015.
Storyline to Follow: Will Conference USA be more than a one-bid league?
Barring some strange, unforeseen events, Rice will represent the conference in the postseason. Sincerest apologies, Rice fan, if you are a superstitious type.
Beyond the Owls, though, the conference is basically one big question mark. Southern Miss, FIU, FAU, Old Dominion, UAB, and UTSA are all solid programs, but by all accounts, none of those teams are going to be putting a team for the ages on the field in 2015, and it remains to be seen if any of them will really be in the postseason conversation come May.
Southern Miss probably has the most talent of any other team in the conference, but it's tough to bet on them considering they were mediocre offensively and good on the mound last season, and heading into this season, they return much of said mediocre offense and lose a lot of their best pitching, most notably staff ace Conor Fisk and closer Bradley Roney.
FIU returns one of the better MLB draft prospects in the league in infielder Edwin Rios (more on him in a minute), but their personnel losses are likely too great for them to overcome.
If it's anyone, the most educated guess might be Old Dominion, a regional team from 2014. They return top hitters Nick Walker (.309 BA, .393 OBP, 11 doubles, 16 SB), P.J. Higgins (.308 BA, .382 OBP, 15 doubles, 36 RBI), and Taylor Ostrich (.306 BA, .369 OBP, 12 doubles, 4 triples) and starting pitcher Victor Diaz (5-2, 3.00). They will need other pitchers to step up, however, as they waved goodbye to stalwarts Conner Overton, Andy Roberts, and Brad Gero after last season.
Player to Watch: Edwin Rios, 2B/1B, FIU
First things first, Rios is a 6'3″, 202-pound second baseman, so it's easy to see why MLB scouts are high on the kid. If he hadn't done much of anything at the plate in his career, scouts would still take a chance on him as a middle infielder with that kind of frame.
Of course, he has done a lot at the plate in his two years in Miami. As a freshman two seasons ago, he burst onto the scene and hit .332 with a .412 on-base percentage, 20 doubles, nine home runs, and 52 RBI on the way to being named a Second-Team Freshman All-American. Last season, he took a step back, but still managed to hit .296 with 14 doubles and 38 RBI.
In his draft year, he's going to be eager to put his best foot forward. He will be moving from second base to first base for the 2015 season as he recovers from a shoulder injury, but moving over to a less taxing defensive position may actually help improve his offensive production. If FIU is going to have any chance of even getting into the postseason conversation, they are going to need Rios to lead the way.
Storyline That May Only Interest Me
It will be interesting to see, if Southern Miss doesn't end up in the postseason when it's all said and done in 2015, how much the heat gets turned up on the seat of head coach Scott Berry. The Golden Eagles had records of 40-26, 36-24, and 39-17 in Berry's first three seasons at the helm, but since then, they have gone 32-24, 30-27, and 35-25, missing the postseason each time, despite a core of players that made up a top-five recruiting class in 2011.
That might seem like nothing more than slight drop-off, but Southern Miss is a program that is used to success and their fanbase, one of the better non-SEC fanbases in America, expects nothing less. Sitting at home during the regionals for a fourth season in a row would be far too many as far as they are concerned.
One More Thing
Perhaps no conference has been turned upside down thanks to realignment more than Conference USA. Core conference members UCF, Houston, Memphis, East Carolina, and Tulane (four programs that care about and invest in baseball, mind you) have left over the last couple of years, and the league has welcomed eight new members to their baseball ranks in the same time frame.
The conference shifting still doesn't quite feel done (that's an article for someone else to write), but working under the assumption that this is what C-USA will look like for at least a handful of seasons, it will be interesting to see which teams step up and fill in the power vacuum immediately behind Rice in the pecking order.
Some programs (USM, FIU) have past success that says that they could do it. Others (UTSA, FAU) seem to have recruiting and geography advantages that would lend themselves to success. Then there is a program like Charlotte that was a power in the Atlantic 10, but will be stepping up a notch in competition level as they enter Conference USA. One of these program is going to step up and take the bull by the horns, but it's really anyone's guess.